Skip to product information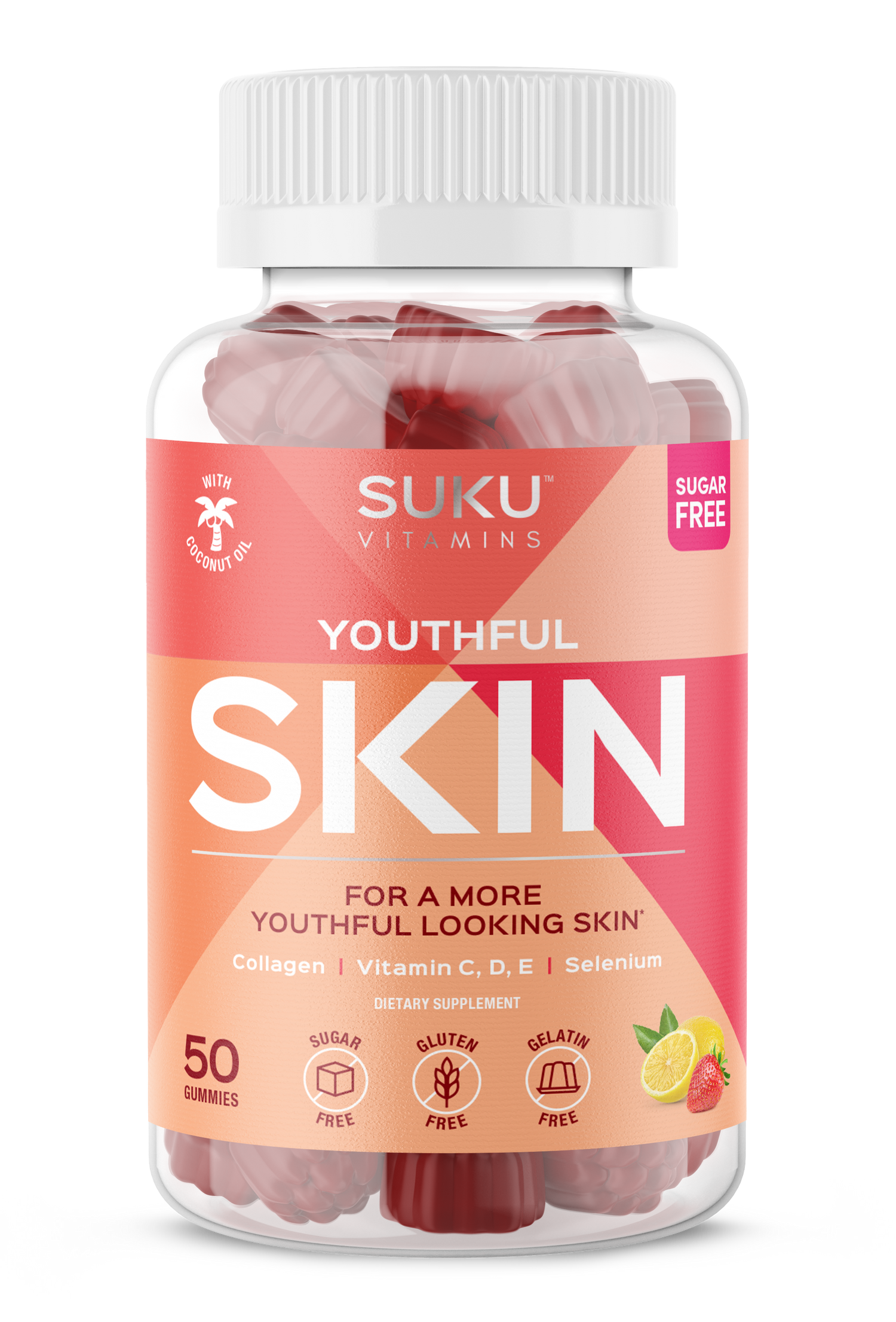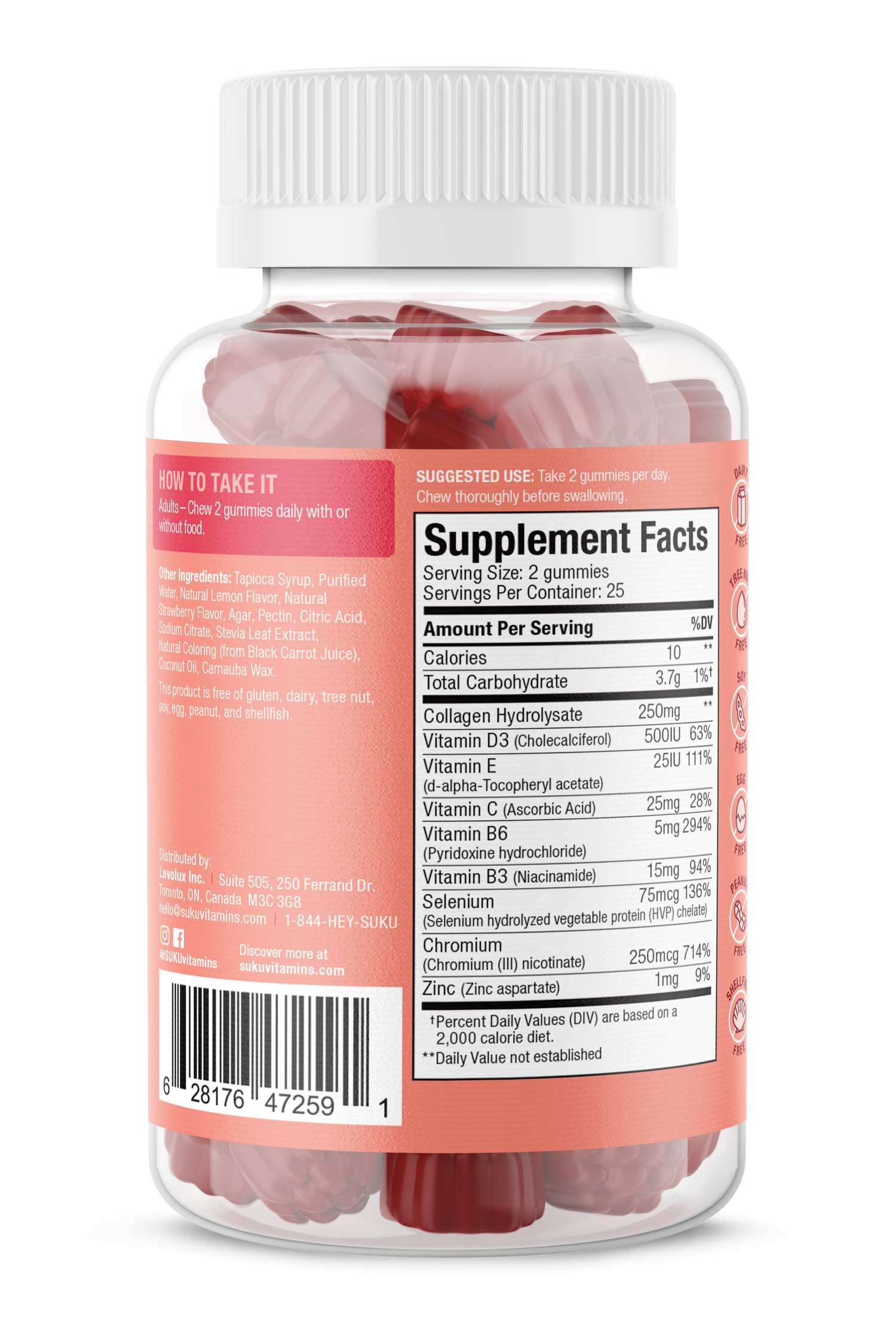 Youthful Skin
For More Youthful Looking Skin*
Regular price
$16.99 USD
Sale price
$19.99 USD
Unit price
per
Sale
Sold out
All Gone For Now! Back Soon.
50 Gummies
Flavor: Strawberry & Lemon
Helps maintain healthy skin
Sugar-free, sugar-alcohol free & keto-friendly

Non-GMO
Pectin
Gluten, dairy, tree nut, shellfish, soy, egg, peanut free

Packed with hydrolyzed marine collagen, these gummies provide an ample dose of collagen and peptides designed to help maintain healthy skin. A blend of vitamins B6, C, D and E along with zinc, selenium and chromium also support the skin's ability to form connective tissue and also helps the body to grow stronger and healthier looking hair.
Additionally, collagen helps with the regrowth of joint tissues and may help reduce cellulite as the appearance of cellulite is normally due to a lack of collagen in the dermal layer which keeps excess fat in place.
HOW TO TAKE IT
Directions
Chew two gummies daily - with or without food.
Ingredients Per Serving
| | |
| --- | --- |
| Hydrolyzed Marine Collagen | 250mg |
| Vitamin D3 | 500IU |
| Vitamin E | 25IU |
| Vitamin C | 25mg |
| Vitamin B6 | 5mg |
| Vitamin B3 | 15mg |
| Selenium | 75mcg |
| Chromium | 250mcg |
| Zinc | 1mg |

• Hydrolyzed Marine Collagen - Helps with connective tissue formation and hair, skin & nail growth.

• Selenium - Neutralizes free radicals to protect cells, Helps boost the immune system.

• Chromium - Enhances protein, carbohydrate, and fat metabolism.

• Zinc - Helps maintain healthy hair, skin, and nails, supports immune system health.

• Vitamin D - Helps to maintain a healthy immune function.

• Vitamin E - A powerful antioxidant, helps protect cells against damage caused by free radicals.

• Vitamin C - Protects against damaging free radicals, boosts the immune system.

• Vitamin B3- Helps with cell growth and development, helps the body metabolize protein, carbs, and fat.

• Vitamin B6 - Helps the body form connective tissue, helps the body maintain overall good health.

Other Ingredients: Tapioca Syrup, Purified Water, Natural Fruit Flavour, Agar, Pectin, Citric Acid, Sodium Citrate, Black Carrot Juice, Stevia Leaf Extract, Coconut Oil, Carnauba Wax
Share